A New Site
Well, after a couple years, I have finally re-crafted my site. Before: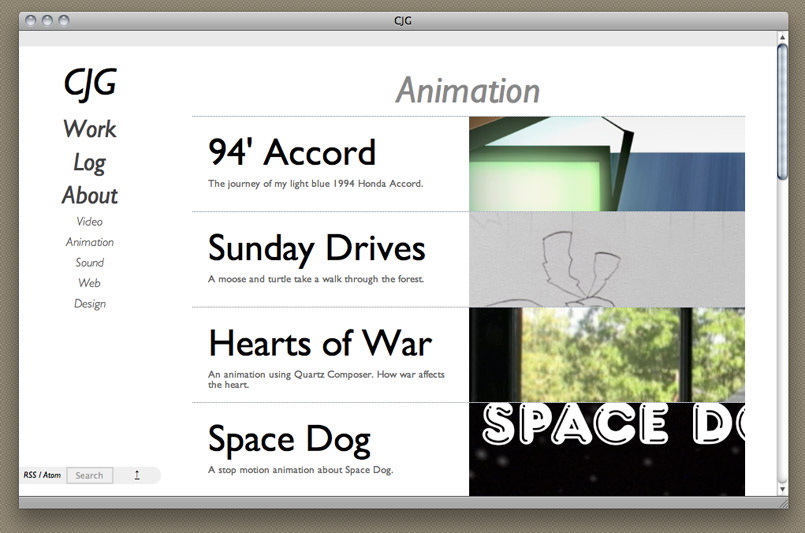 After. My previous site was developed using Text Pattern. I loved the flexibility of Text Pattern, but it seemed a bit overkill for a simple portfolio site like mine. Fast forward two years, and I discovered a little site generator called Jekyll. I'm hosting the site on Github pages. You can check out the repo on my Github account.
The site is a run of the mill Jekyll site. The only "fancy" thing I have done is use callback functions provided by the Vimeo Player API to change the background of a project page when a video is playing. I only needed the Event Listeners the API provided, so I carved up the example Vimeo provides to this:
One thing to note is that when you embed your video, you must include an "id" attribute to the iframe, and add a "player_id" parameter to the source url of the video with the same value, like so:
I'm happy with the way the site turned out. There is a lot less overhead to draft and write new content. Hopefully this will be the first site that I actually continue to update.
← Back